Description
A versitile way of buying a spotting scope, the zoom Swarovski ATX Eyepiece is the angled version of the eyepieces Swarovski manufacture to be fitted onto any of the Swarovski 65mm, 85mm or 95mm objective bodies to complete the scope for an amazing piece of kit which is perfect for endless nature viewing.

Simply choose between the ATX (angled) or the STX (straight) zoom eyepiece both of which have the legendary coatings, developed by Swarovski, to help with light input, colour fringing and edge to edge quality. Swarovision© along with the fluoride HD lenses flattens the image for edge to edge detail significantly thereby decreasing annoying chromatic aberations that spoil the image. Swarobright© is a system of dielectric mirror coatings which allow more light onto the eye and then the Swaroclean© helps to repel dust and dirt and limits the amount of water resisdue that can distort an image or create annoying marks on the outside of the lenses.
The ATX eyepiece has been designed for maximum comfort, offering a wide field of view and excellent eye relief. The rubber surround fits comfortably to the eye and protects spectacle wearers from scratching their lenses.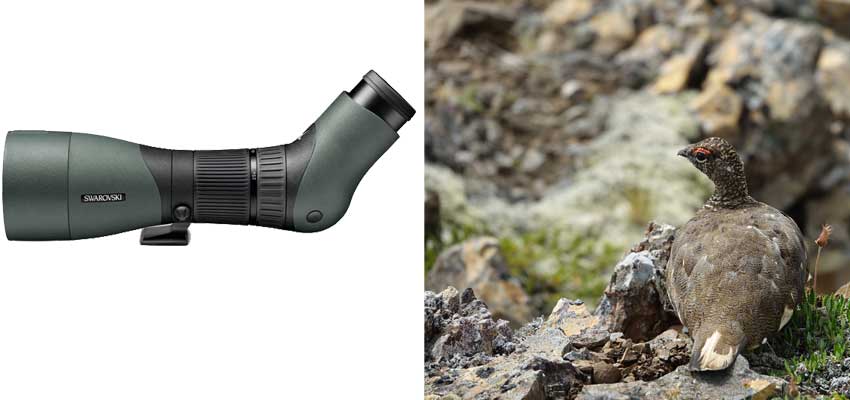 Mounted with either the 65 or 85 scope, this zoom eyepiece has a magnification range of 25-60x. However when is is mounted on the ATX-95 model, the magnification range is 30-70x.