Which Photo Album?
With a huge range of photo albums to choose from, the different types of albums and their features can get confusing.
Not to worry, this handy post will help you understand the differences between the types of albums and which will be the best for you.
We'll start with covering traditional photo albums.

*Updated October 2019.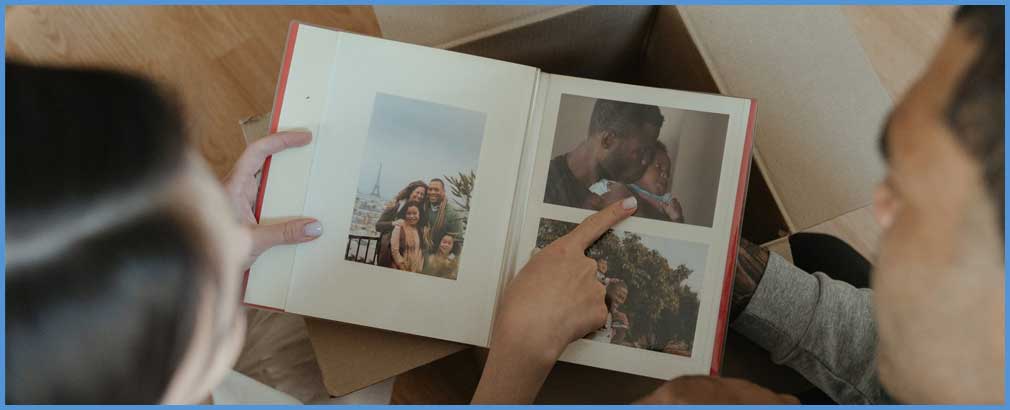 A traditional album is often book-bound and has card pages of varying weights.
The pages can be acid free, which means that the photographs will not deteriorate over time, but usually these albums are more expensive and if they are acid-free, it will say.
The majority of traditional albums have glassine interleaves to help protect the fronts of the photographs and this is usually made from an opaque, possibly patterned tissue paper, either matt or gloss.
Traditional albums always need some form of fixing and usually the photo corners or double-sided tape is the most common. However, spray fix can also be used, but can be a bit messy.


Slip-in albums can come in various sizes starting at 6x4inches and ending at A4 size.
Usually they have clear plastic pockets, which photographs slip into from either the side or the top.
More often than not, it is not possible to see the back of the photograph from the other side of the page, unless you choose Flip albums.
Some slip-in albums have a memo area, where notes can be written.


Self-Adhesive albums have a sticky page, which has a plastic pull-back sheet over it.
The sheet peels back from the spine side of the page and is replaced by smoothing the sheet over the photographs once they have been positioned.
It is not always possible to re-position photographs once they have been stuck down.

These are a particular type of slip-in album. The album normally consists of a hard cover, with lots of plastic holders attached in 2 columns where the photographs are place.
You put the photographs into the clear plastic pockets from either side, hence the name 'Flip Photo Albums'.
The pockets can take 2 photographs back to back, or if the rear of the photograph needs to be visible, then one photograph can be used.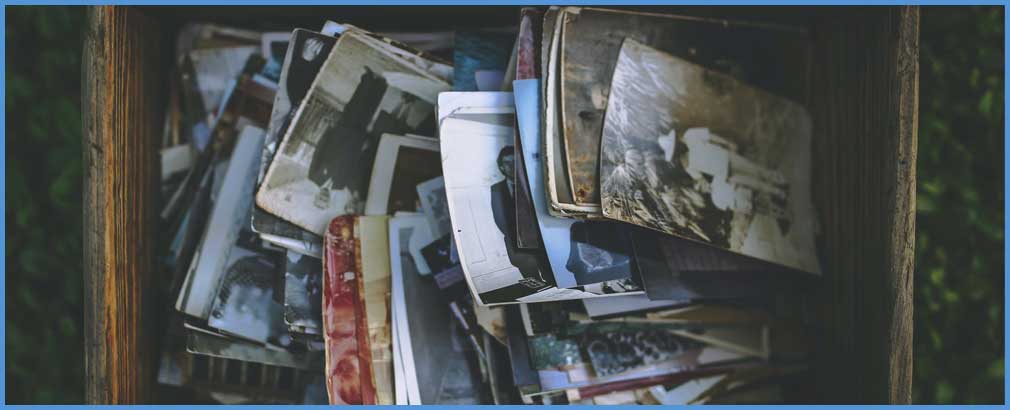 Glossary
Sides
Album manufacturers tend to confuse the page quantity of albums by giving number of sides as the number of pages. We always give the number of sides that can be used, so that it avoids any confusion.
When a maximum content quantity is quoted for pages, this will depend on whether photographs are placed horizontally or vertically.
Pages
Pages consist of two sides, so if the description on the album states 40 pages, then generally it means 20 sheets (front and back can be used), giving 40 sides or pages.
Glassine
Glassine is a very thin, smooth type or paper which is air and water resistant.
It is usually translucent or opaque and is often used to protect your photos from sticking together over long periods of time.
Acid Free
This paper has a neutral or basic pH balance (7 or slightly greater) and is made by ensuring that the active acid pulp is removed from the sheets.
This ensures that photographs are preserved for a greater period of time.
Book-Bound
The pages are stitched together as well as being glued onto the spine, so it gives added security for the pages. If an album is not stated as book-bound, it will be glue posted.
While Glue posted albums are just fine, they are not as hard wearing as book-bound.
Memo
Albums that have 'memo' in the title have pages where there is an extra area at the side of each photo to enable descriptions to be added.
Sometimes the memo area has lines on which to write and sometimes they are left blank.
The width of the memo area depends on each individual album manufacturer, but the height is determined by the size of photographs which have been slipped in and usually corresponds with the overall size of the album height.



Are Photo Albums Recyclable?
Most albums have a mixture of card/paper and plastic.
This makes recycling old photo albums difficult, so try not to put them in the recycle bin.
Instead, just remove your photos and give the albums to a charity shop so they can be re-used!

Now you know the perfect album for your photos, take a look at our huge range of Photo Albums.
Still confused about anything?
Get In Touch with any question and we'll do our best to help!