Sponsorships & Fundraising
We're always on the lookout to sponsor local events and talent!
Have a sponsorship opportunity? We want to know about it.
Get in touch with Michael at Michael@harrisoncameras.co.uk with all the details.
APRIL 2022 - PROUD TO SPONSOR CROMFORD MILLS PHOTOGRAPHY COMPETITION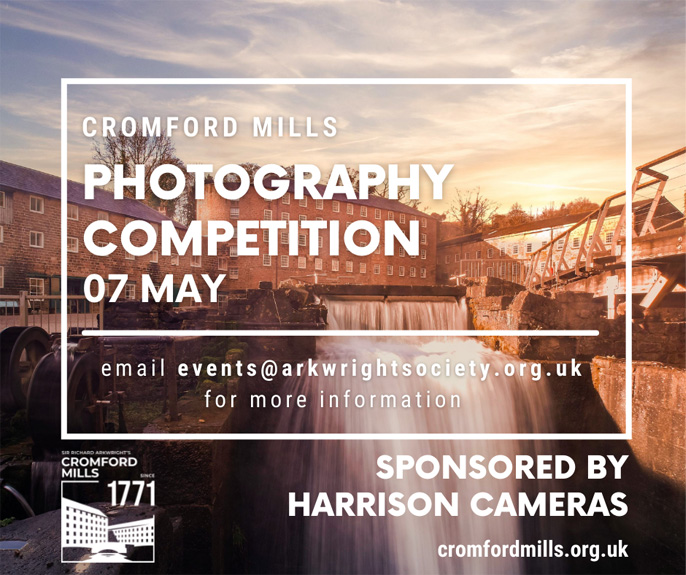 We are proud to sponsor Cromford Mills Photography Competition this year.
"The Cromford Mill photography competition returns for 2022, as we once again invite Photographers of all skill levels to submit photographs taken in the beautiful surroundings of Cromford Mills. Images can be taken from anywhere located on the map below and successful images will convey a 'Sense of Place'. This year's event is sponsored by the fantastic Harrison Cameras of Sheffield who have kindly donated prizes for 1st place in the print and digital categories."
Full details on how to enter your photos here
---
OCTOBER 2021 - HARRISON CAMERAS SPONSORS SOUTH YORKSHIRE BOYS U14'S ELITE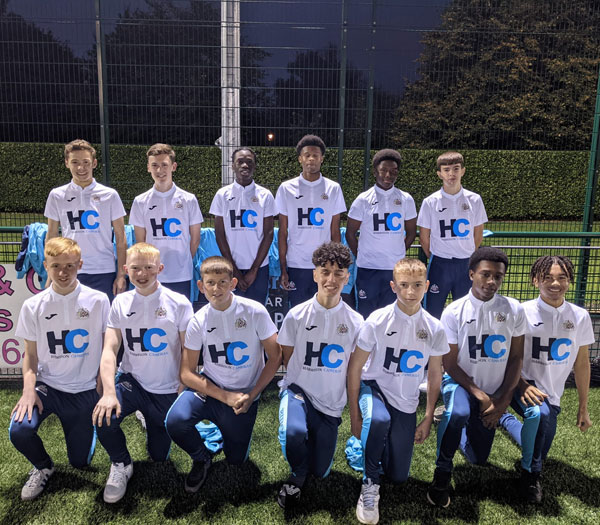 "We are the elite side of schoolboy football representing our county South Yorkshire. The highest honour for schoolboys 14 and under. We play our games all over England when playing away. We play our Home games at Warminster road playing field which is owned by the university of Sheffield."
---
JULY 2021 - SUPPORTING THE EFFORTS OF WORLD LAND TRUST


Nikon UK's staff nominated charity for 2021.
The World Land Trust are an international conservation charity whose aim is to protect the world's most biologically important and threatened habitats. Built on the simple premise of saving land = saving species, the World Land Trust has funded the protection of 2.2 million acres of land, and the planting of 2.3 million trees.
Harrison Cameras are happy to support this cause. If you would like to make a donation please click here.

---

JUNE 2021 - HARRISON CAMERAS SPONSORS ASHLEIGH FC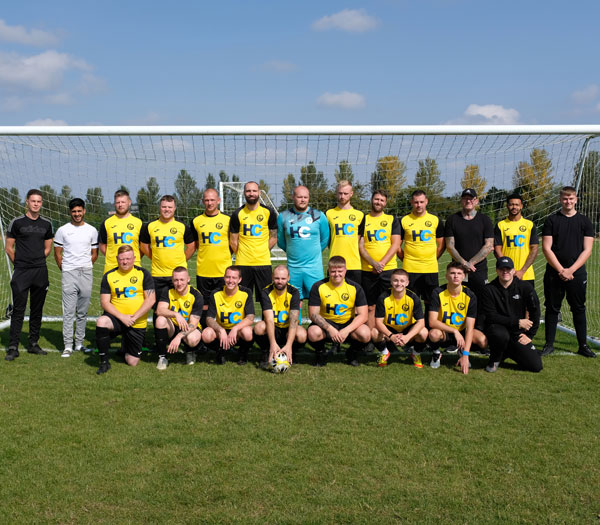 "I wanted to leave a short message just to say how grateful myself and the team at Ashleigh FC are to Harrison Cameras. They are keen to help a new team of adults begin their journey to play football again. We needed someone to sponsor us on our journey and Michael was just brilliant. Thank you for the generous and supportive sponsorship. Without this sponsor the team would not be where we are now. We are now able to provide a full new kit for each individual player. Thank you for making it happen Michael, Kerry and Harrison Cameras - from all of us at Ashleigh FC."
Give them a follow on Facebook
---

MAY 2021 - ALAN PIROUET PHOTOGRAPHY
We are proud to sponsor Alan Pirouet Photography.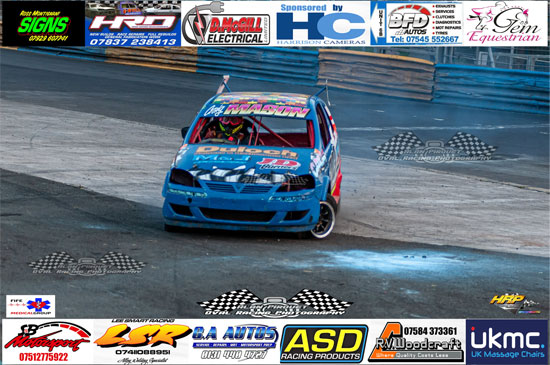 ---
Ended
NOVEMBER 2021 - HALLAM FM CASH FOR KIDS DROP-OFF POINT - MISSION CHRISTMAS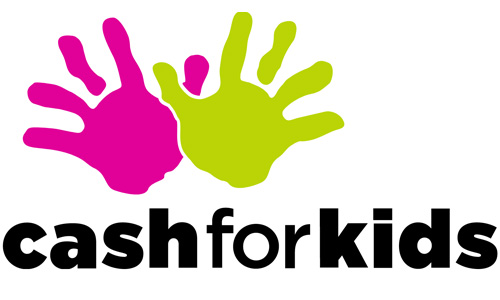 GUESS HOW MANY FILM CANISTERS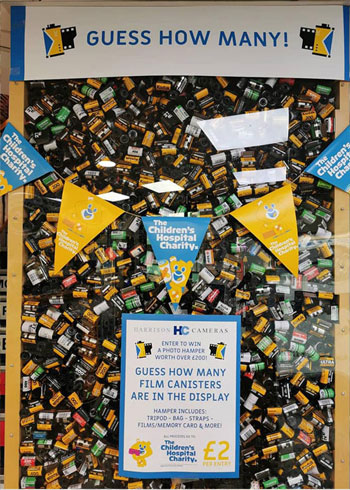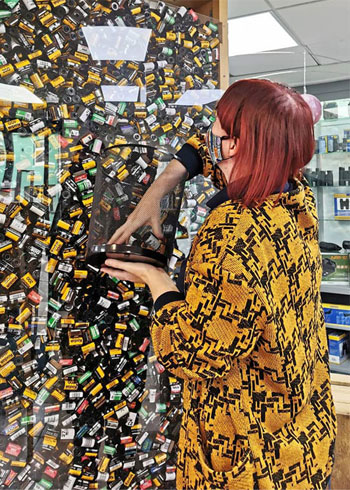 The winner has now been selected and they have received their hamper! Thank you to everyone for your donation which has now been made to the Sheffield Children's Hospital Charity, we raised £100!

---