A simple guide to buying used and secondhand equipment.
Used and Secondhand Equipment - Buying Guide
With the release of new cameras the second-hand market sees a flood of older models hit the shelves. The release of latest and greatest does not diminish the quality of the older cameras and older models offer a great option for those who might not require all the latest features. Due to the large range of options shopping our range of second-hand equipment can be a bit of a mindfield.
To make things a bit easier we have compiled this guide to buying Second-hand and used Camera equipment.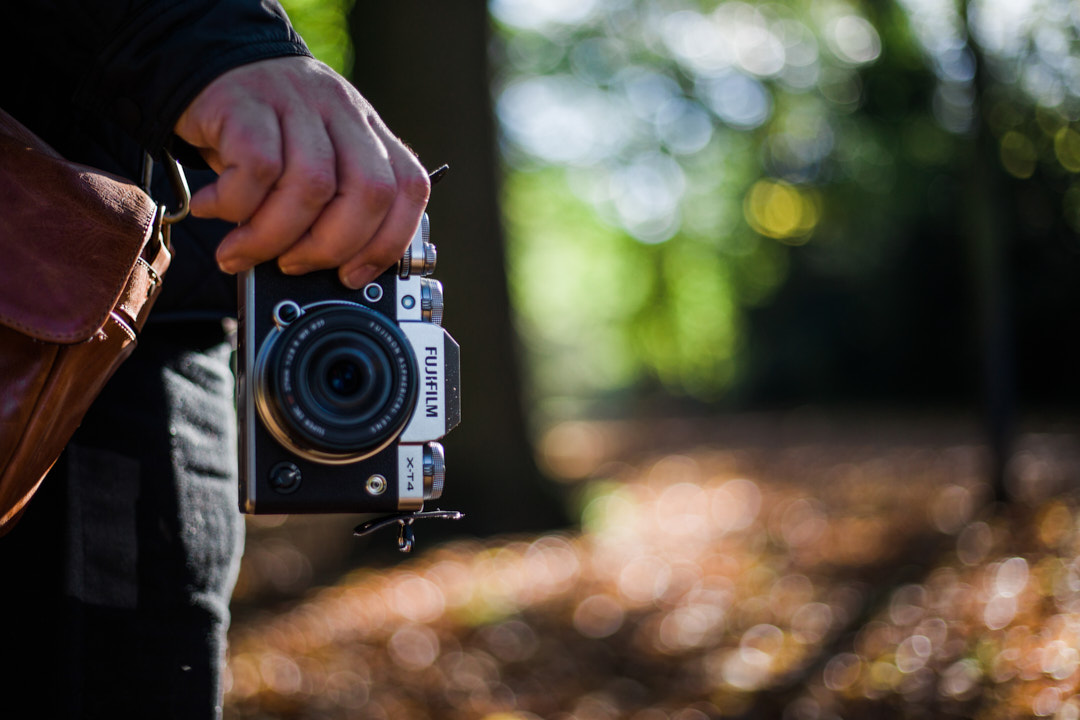 Digital Cameras
We stock a range of DSLR's, Mirrorless and Compact cameras from all of the main camera brands.
DSLR's are the most abundant option and our range often includes options from the past ten years. As the technology has been refined over the years there are plenty of good value options which offer great image quality. Anything over 10 megapixels will give you images good enough for A4 prints and for online use. The older models will lack some of the newer features and they are generally slower than the latest options, but there are very few bad DSLR's on the market. Some of the recent models will include WiFi or bluetooth connectivity which enables you to control the camera and playback via a smartphone or tablet. This is great if you are looking to post directly to social media.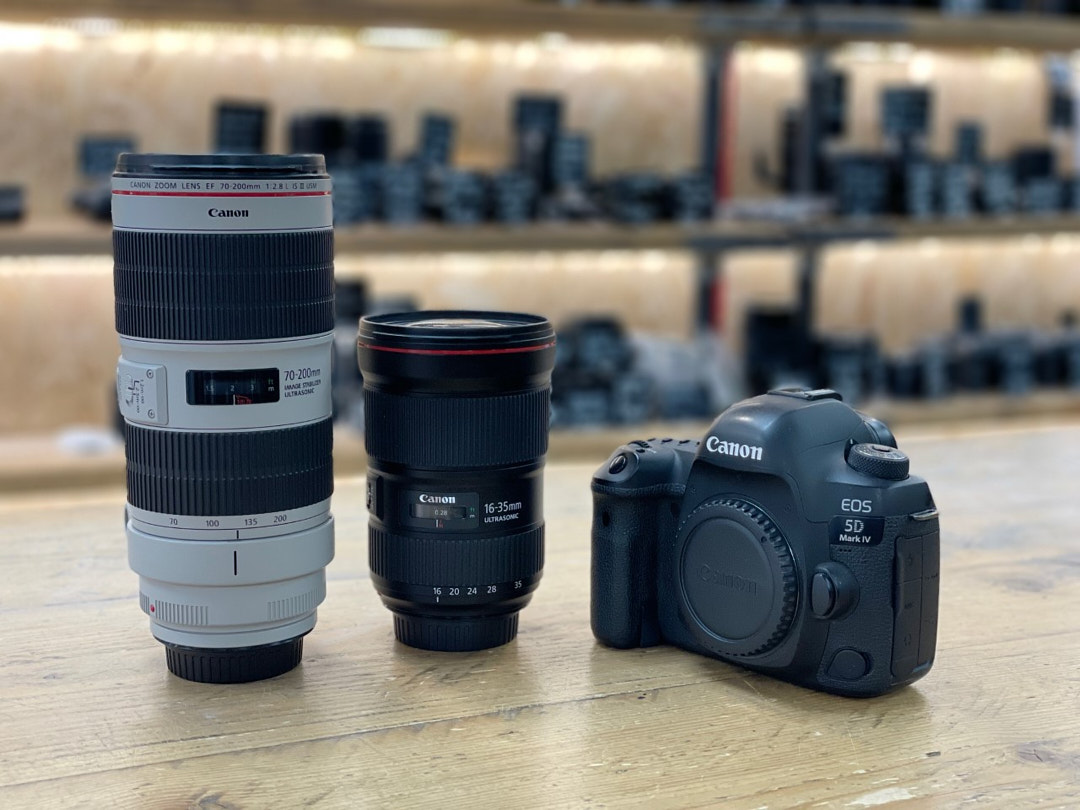 Mirrorless cameras offer a great option in a smaller package. Micro Four Thirds cameras from Olympus and Panasonic are the most established range and offer the best value for money, there are hundreds of combinations which will suit all budgets.
Newer systems like Fujifilm and Sony along with those from Canon and Nikon offer DSLR functionality in smaller, lightweight form factors. The second-hand market on these systems are growing rapidly.
Some cameras come with different sized sensors. The most popular being "Full-Frame" and "Cropped" sensors. Full-Frame is larger (roughly the size of a frame of 35mm film) and is usually considered the higher end camera. However Cropped sensor cameras have developed over the years and today it is harder to tell the difference.
On some DSLR's and Mirrorless cameras we can obtain a shutter count, which gives a good indication of how well used a camera is.
We have a large selection of lenses in stock for each brand. All lenses are designed to fit on specific branded cameras. For example Canon EOS lenses only fit on Canon branded cameras of the same type. Some third party brands such as SIgma and Tamron make lenses which come with different fittings.
As mentioned previously there are different sensor sizes and brands like Canon, Nikon, Sony etc make lenses to work exclusively with cropped sensor cameras, so it is worth double checking if the lens is correct for your camera.
Lenses are prone to fungus, dust and haze. All our lenses are thoroughly inspected and we do not sell anything with Fungus inside. Some lenses are sold with dust inside and this will be noted on the description.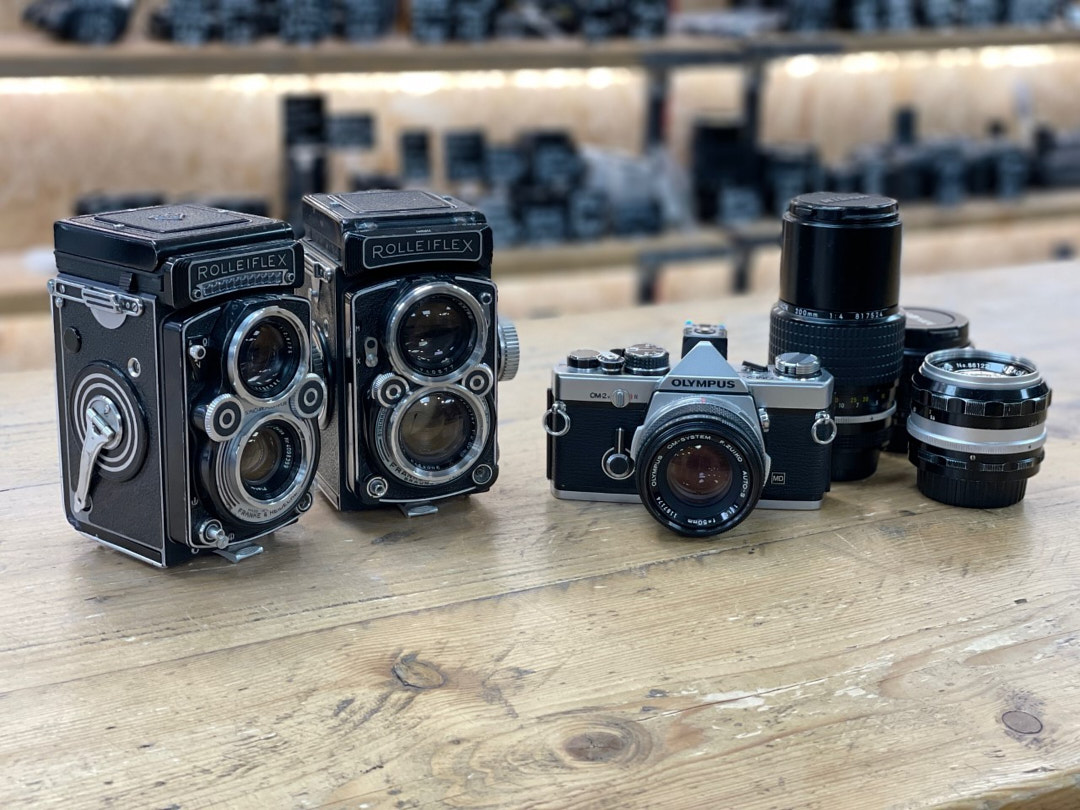 Our second-hand department is a one stop shop for film photography, with a range of Film SLR's. Compacts, Medium Format, lenses, and accessories.
There are many options and combinations. It is hard to go through it all and it is certainly a good idea to have a look at our website and check out our latest selection.
Guide to our Condition ratings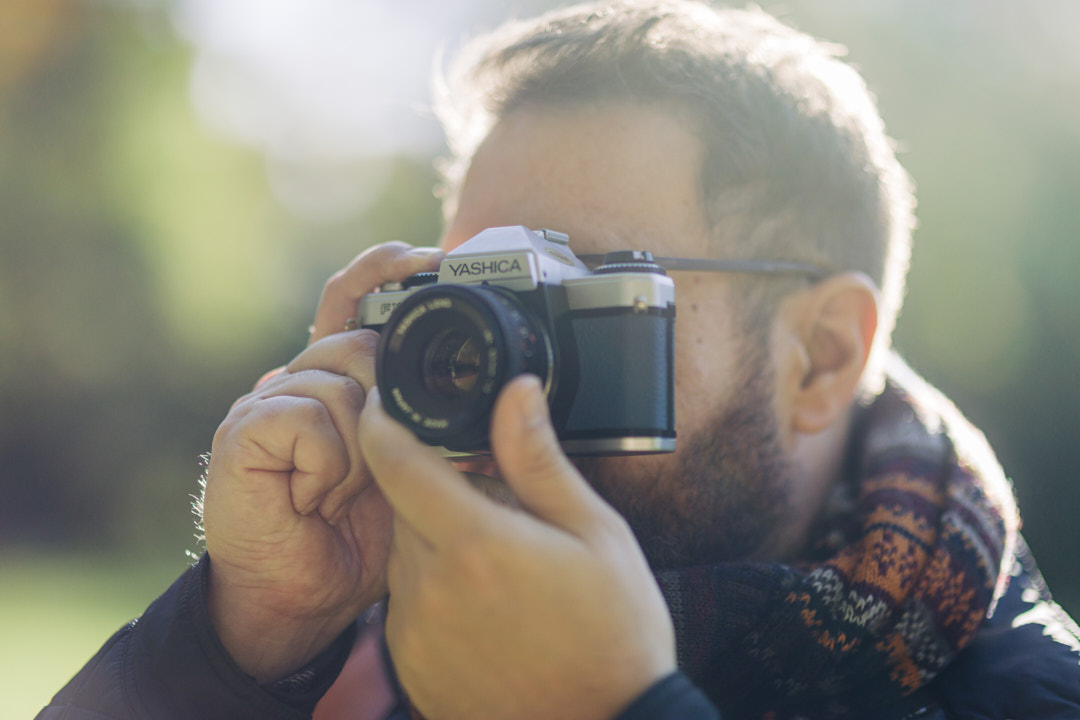 All of our second-hand and used equipment is fully checked and serviced where required. Everything comes with our excellent 12 month warranty for peace of mind. We try to be as accurate as possible with our classifications and the images on the website convey the
condition of the items.
All items will be working and any flaws will be noted on the description. We DO NOT sell lenses with fungus. Some may have dust which will be noted in the description.
We use the same classifications for every product, but it is worth noting that we do take the age of the camera into consideration particularly for analogue equipment.
MINT
The highest classification, these items are essentially brand new, with almost no signs of use. You can expect these items to be boxed with all the original accessories.
Digital Cameras will generally have a shutter count of less than 3000 shots.
EXCELLENT
These will show minimal signs of use with no flaws or major marks. Digital cameras will generally have a shutter count below 10k actuations.
Items may not come with their original boxes and accessories.
VERY GOOD/GOOD
Items in these categories will show more signs of use which may include scuffs, scratches and other marks. Lenses may have signs of dust and optical blemishes which will generally not affect the image quality.
Shutter counts are not important at this grading, but you would expect to see anywhere between 20k-100k.
WELL USED
As the name suggests, items with this grading will have very visible signs of use, with potentially large marks and scuffs. Lenses may have significant dust inside and optical blemishes, these will not impact the image quality. The items will be fully working and still covered by the 12 month warranty.
We also buy and exchange equipment. Fill in our online form to obtain a quote.