Click & Collect
With Click & Collect - simply order online and then collect your order from our Sheffield store and pay when you arrive! You will receive an email once your order is ready to collect, we will hold items for 48 hours - if you cannot get in within this time, please email us.
We offer FREE click & collect on all our items. Click & Collect is available between 30 minutes and 24-48 hours for items which are in stock. You are still able to choose Click & Collect for items which are not yet available and we will contact you once your order has arrived and is ready to be collected.
Click & Collect is available in 3 easy steps!

Our Store Address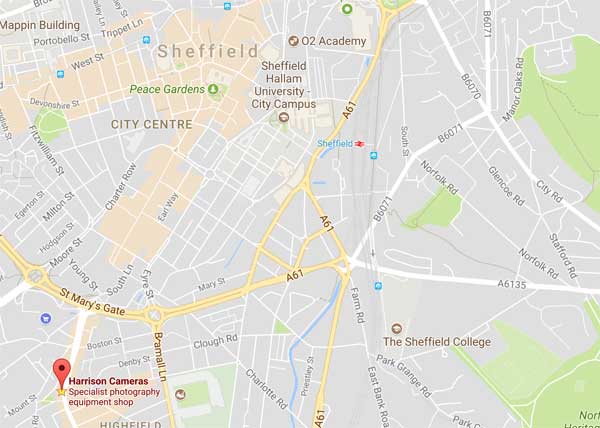 Harrison Cameras
112-114 London Road
Sheffield
S2 4LR

Email: Click to email
Free Parking
Please also remember that our Car Park is situated adjacent to the shop so there is no need to hunt around looking for parking, it is free of charge whilst visiting the shop and there is always plenty of space available. Just drive in through the automated barrier and to exit please ask any member of staff and we will be delighted to give you the code to lift the barrier.