What Is A Lens Hood For And Why You Should Be Using One On Your Camera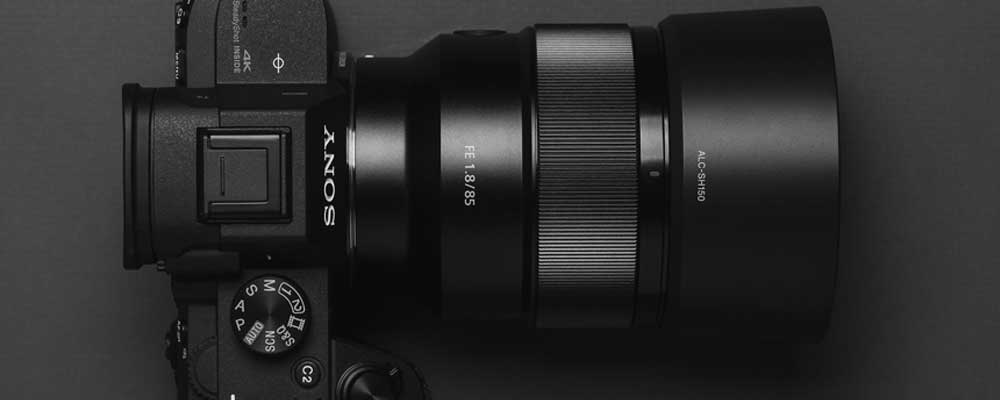 Lens hoods for :
Universal lens hoods from :

Click here to buy your lens hood
Lens hoods and their uses are often debated amongst photographers, both new and old. Some believe that they add little quality to your photographs, while others stand by them as a necessity in photography. Read our guide on what a lens hood is for and why you should be using one on your camera.
Whats is a lens hood for
The main purpose of a lens hood is to shade the front of your lens, to keep light from falling across the lens and causing unwanted flairs and a washed out, low contrast look. If you are wanting a clear picture without any glare, a lens hood shields the camera from light, creating a clear photo.
While lens flares can be artistic and create interesting effects in photos, they can be distracting, especially when they end up covering your subject or most of your scene. For professional photos, e.g. headshots or school photographs, a lens hood is recommended to get that crystal clear photo.
Why use a lens hood?
Protects your lens
A bonus to the lens hood is that it adds that extra layer of protection to your lens. Though a lot of photographers settle for a UV filter or even a lens cap to protect the external lens, lens hoods provide an external layer of protection against accidental impacts, scratches, fingerprints, rain, snow, dust and other debris.
Having a lens hood can be particularly useful when shooting in harsh weather conditions, when you don't want it to affect your lens while taking photos.
It adds contrast
When lens flares and strong glares hit your lens, they tend to block your view. Glares and flares wash out your image and produce discolorations, thus reducing contrast and picture quality. With a lens hood, stray light doesn't enter the lens and ensures that you get a clear view of a scene. The difference between a photo that has been taken with a lens hood and those without can be seen, which you can test yourself. Make sure to use the same exposure settings in your comparison images, and see which photo you prefer.
When should you use a lens hood?
You can use a lens hood in most circumstances, as they benefit most photography setups, but times that they are especially useful is when:
The subject is backlit
You're photographing near strong light sources, e.g. when the sun is low in the sky
Shooting near street lamps, building and car lights
Your photoshoot is long and you do not put your camera down
You're using an off-camera light source that creates a lens flare
You want to shoot discreetly; lens hoods can attract a lot of attention, so it is best to not attach them in gatherings when you want to capture natural pictures.
On the other hand, it is important to know when not to use a hood lens. Hood lenses are not particularly useful when:
You actually want a glare in the photo – when you want to create an artistic effect in your photos
The lens is intended for a smaller sensor, and you're capturing part of the hood in your photos
You're using certain filters or accessories on your lens, which prevents you from attaching a lens hood
The lens hood is catching in the wind and making your photos appear blurry
How to use a lens hood
Camera lens hoods are easy to use. Simply screw the lens hood onto the front of your camera, until it's mounted securely before shooting.
Hood lenses can also take up a surprising amount of space when carrying around your equipment. To store compactly, simply reverse the hood on your particular lens; this will reduce the amount of space it takes up. Aside from some wide angle lenses where it's built in, nearly every hood on the market can be reversed for easy transportation.
However, don't shoot with the lens hood reversed - remember to turn it the correct way around before photographing!
Types of lens hoods
Lens hoods tend to come in two shapes; petal shaped and cylindrical shaped.
Petal Lens Hoods
Petal lens hoods are uniquely designed to be shorter and have curved notches that block out light, whilst increasing the frame size offered by wide angle lenses and full-frame camera sensors.
Although they are usually long lenses, there's a small chance of the hood showing up in your frame, since the field of view becomes smaller when you start using longer focal lengths.
Cylindrical Lens Hoods
Cylindrical lens hoods work by protecting your lens and blocking stray light. Petal lens hoods have four 'petals' so you can rotate it for optimum performance so you don't get the lens in the frame.
There is usually just one hood for each lens, where each is optimized for use with the lens' focal range. You can ask us in store or research about the appropriate lens hood shape for your lens.
Browse our lens hoods today. If you need any more information on lens hoods or which one would be best for you, contact us on 0114 2859854, or visit us in store.