Description
Take the TG-6 and start your own adventure. This camera is your ideal partner for capturing every impressive moment of your journey, regardless of the conditions. A wide range of accessories expands your Tough experience and equips you for even the most demanding adventures.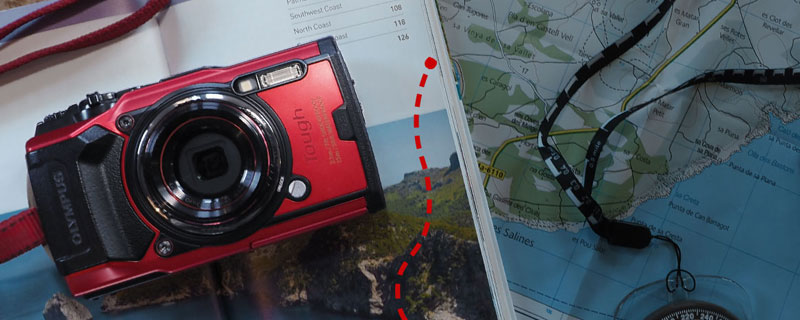 Built for Adventure
The TG-6 is waterproof to 15m, shockproof for falls of up to 2.1m, dustproof, freezeproof to -10°C, crushproof and has an anti-fog coating, also making it adventure-proof.
Impressive Image Quality
Being equipped with a class-leading F22 zoom lens and a hi-speed back-lit CMOS image sensor that has superb high-sensitivity performance, the TG-6 allows its users to take fantastic photos and video. A new digital teleconverter doubles the zoom factor of the 4x optical zoom for a maximum of 8x zoom. Anti-reflective (AR) coating on the image sensor glass now reduces ghosts and flares while the TruePic VIII image processor from the OM-D E-M1X professional model helps to reduce noise levels and improves the resolution in low contrast areas. The option to capture RAW data enables TG-6 users versatile editing options with Olympus Workspace or other image editing software supporting TG-6 RAW files.
Unrivaled Macro System
For spectacular close-up shots, the Tough TG-6 has an advanced Variable Macro system that goes beyond the limits of what the human eye can see: boasting a closest focusing distance up to 1 cm from the end of the lens and a maximum shooting magnification of 7x3, the camera captures high-quality images of microscopic worlds. The macro system features four modes: Microscope, Microscope Control, Focus Bracketing and Focus Stacking. In Focus Stacking mode, users can now set between 3 and 10 shots for more versatility and to fine tune settings for different subjects and more precision in the finished shot.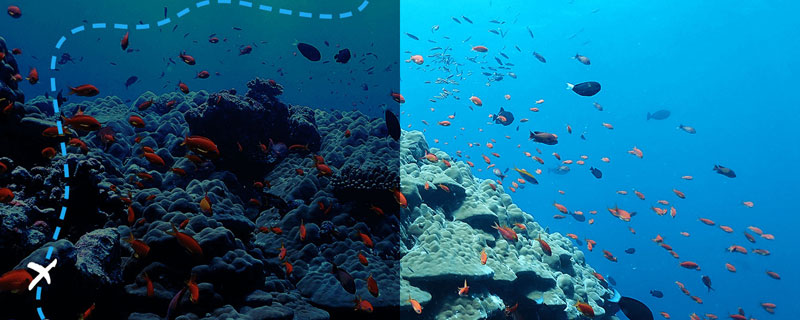 Full-Featured Underwater Shooting
To expand the possibilities of underwater shooting even further, the Tough TG-6 is equipped with five underwater modes, including Underwater Wide, Underwater Snapshot, Underwater Macro, Underwater Microscope, and Underwater HDR. Each mode switches to shooting settings optimized for different situations. The popular Underwater White Balance mode has been expanded to three options, providing appropriate color adjustment for deep water shooting. The new Fisheye Converter FCON-T02 for circular fisheye photography (sold separately) has been added to a versatile lineup of accessories to further expand shooting possibilities.
Built-in WiFi and OI.Share app compatibility for remote control and sharing via smartphone
4K 30P Video as well as high-speed Full-HD modes to provide slow motion playback
GPS, compass and OI.Track app compatibility for fast and accurate location data
Expandable with an extensive range of system converter lenses and accessories
Why We Love the Olympus TG-6
The Olympus TG-6 is the latest offering from Olympus in their Tough range. The range of Olympus shock & waterproof cameras have all been hugely successful going all the way back to the original mju720SW in 2006. This latest offering now includes GPS logging, Wifi, 4K Video and still offers exceptional toughness being waterproof to 15m and shockproof to 2.1m. The F2.0 aperture and RAW recording also make this a great camera for low-light shooting.