Description
Lee Filters Long Exposure Kit Includes:
1x LEE 100 Holder with additional spares and pouch
1x LEE 0.6 Neutral Density Graduated Hard with pouch
1x LEE Little Stopper with protective tin
1x LEE Big Stopper with tin
LEE100 filter holder
The new filter holder comes with three filter-guide blocks and a pouch.
0.6 hard neutral density grad
Ideal for a wide range of landscape and lighting scenarios. As – with all our grads, it can be used in conjunction with the Stopper range of filters.
Big Stopper
The original long-exposure filter, which lengthens exposures by 10 stops. All stopper filters come with a protective tin.
Little Stopper
Perfect for shooting long exposures in lower light, the Little Stopper lengthens exposures by six stops.
The Lee Filter System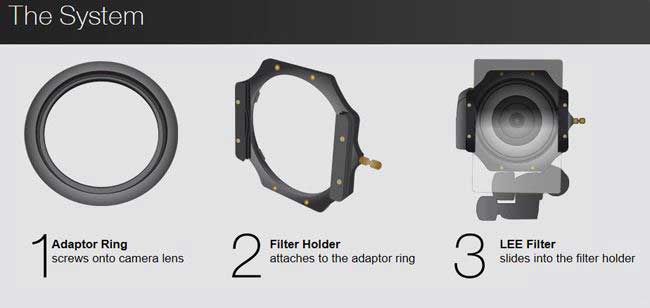 Please note: Adaptor ring is required to use the LEE100 System (not included in kit).