Description
Powerful & Portable - Take the Fujifilm GFX 50R Anywhere
Just like medium format film cameras in the past, the FUJIFILM GFX 50R has been developed in pursuit of a compact and lightweight system while delivering the ultimate picture quality for everyday snapshots and street photography. This new model expands the potential for the GFX system and makes medium format output even more accessible.
The FUJIFILM GFX 50R's magnesium alloy camera body is dust- and water-resistant while also being able to withstand low temperatures. Despite carrying a large image sensor, the camera is compact, lightweight and extremely durable. The GFX 50R rangefinder style design, weighing just 775g, makes it astonishingly compact and lightweight despite being a medium format digital camera, especially when fitted with a compact lens. Weather seals on the inside of the camera body means it is made to withstand dust and moisture and low temperatures. That makes it a perfect choice for a wide range of tough shooting conditions, as well as in-studio.
Fujifilm G Format Image Sensor
The FUJIFILM GFX 50R features a 43.8x32.9mm CMOS medium format sensor: a product of Fujifilm's rich history, cutting-edge digital technology and extensive knowledge of medium format film cameras. Boasting an effective resolution of 51.4 million pixels and paired with high-performance GF lenses, the sensor delivers superior tones and sharpness that will impress professional photographers shooting in the world of commercial, fashion or landscapes.
Both the shape of the light-gathering micro-lenses and the processing from the photodiodes have been optimized to achieve a high level of sharpness and broad dynamic range. The lowest native ISO sensitivity of 100 and the 14-stop dynamic range, achieved with 14-bit RAW data, delivers high definition images in a variety of conditions with notably rich skin tones and intricate foliage detail.
G Mount
The FUJIFILM GFX 50R uses the G Mount, which has a mount diameter of 65mm, flange back distance of 26.7mm and minimum back focus distance of 16.7mm. It uses as many as 12 electronic contact points for sending and receiving data, plus it supports the use of a wide variety of lenses and accessories. The short back focus distance, made possible because of the Fujifilm mirrorless system's structure, affords greater freedom in lens design to contribute to the development of fast, compact and high-performance GF lenses while preventing vignetting to deliver edge-to-edge sharpness.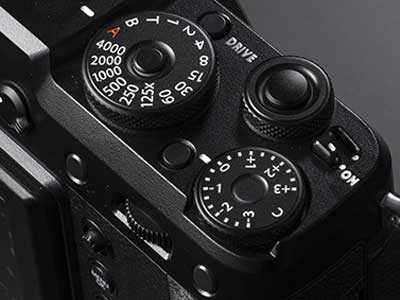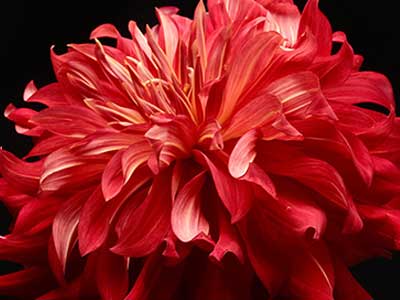 Image Quality
The FUJIFILM GFX 50R saves pictures in a variety of formats and quality, including two sizes and three compression levels of JPEGs, as well as compressed/uncompressed RAW. Even when you are shooting only in RAW, the camera records 12-megapixel thumbnails at the same time. Its in-camera RAW conversion function also enables RAW files processing with the ability to save them as 8-bit TIFFs.
Shutter
The newly-developed focal-plane shutter is the world's first specifically designed for medium format mirrorless cameras. It is a low-noise mechanical shutter that withstands 150,000 actuations**, offers shutter speeds up to 1/4000 sec and has an electronic first curtain. Choose from three shutter types, including an electronic shutter.
The combination of settings on the Shutter Speed Dial and Aperture Ring allow you to switch between four different exposure modes: Aperture Priority AE (A), Shutter Speed Priority AE (S), Program AE (P) and Manual. As dials are used for main exposure settings, you can adjust settings even when the camera is turned off. The Command Position (C/T) also enables Command Dial operations.
Dual Card Slot
Both slots support high-speed UHS-II cards. They can be assigned to store files according to their format, e.g. JPEG, RAW or Movie.
Viewfinder
The FUJIFILM GFX 50R is supplied with a 3.69M-dot EVF with 100% coverage. It uses dedicated rich lens elements to achieve extremely high definition finder live view and offers a diopter adjustment range of -4m-1 to+2m-1.