Description

From shameless selfies to beautiful besties, get quality prints from pocket to palm in seconds
Say cheese and snap a selfie with instant capture and printing – the perfect pocket-sized solution for fun photography on the go.
2-in-1 technology
This clever combo means you can capture and print from the same device. With its 5-megapixel camera, Micro SD card slot* and Zink™ technology, it's all you need for photos on the go.
Strike a pose
With a front-mounted mirror, your selfies will always be on point. Print the perfect pose, peel off the backing and decorate your things for a cool, personal touch.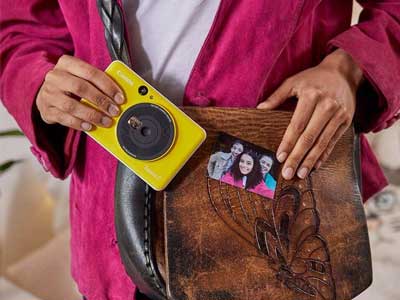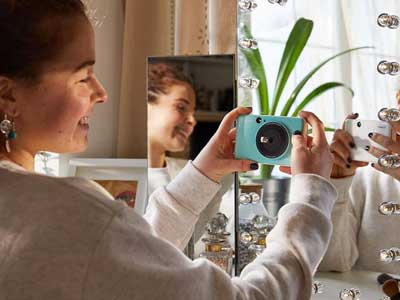 Small and sleek
The lightweight Canon Zoemini C is the perfect pocket-sized companion – its sleek design fits easily in your palm, pocket or bag for exceptional portability.
Stick 'em up
With space for 10 sheets of sticky-backed 2x3-inch Zink™ Printing Paper, you can print, peel and stick your shots wherever you like – from the fridge to your phone.