Save £1200 when you buy a GFX 50S with any GF Lens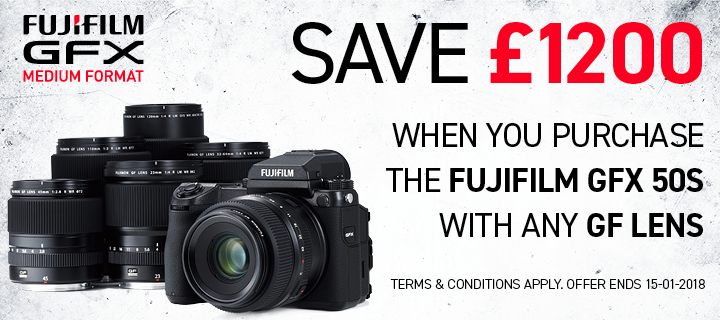 From the 2nd October 2017 until the 15th January 2018, if you purchase a Fujifilm GFX 50S along with any Fujifilm GF lens, you can save £1200!

There are also additional savings on each GF lens.
Promotions end 15th January 2018.