Noctilux-M 75mm Just Announced!
We are so excited here, because Leica have just launched an amazing new 75mm lens from the Noctilux stable. Noctilux is synonymous with outstanding optical design and Bokeh as well as superb build quality. The new Leica Noctilux 75mm f1.25 lens, draws on Leica's years of experience in the manufacture of top quality products. (No 'Top Quality doesn't cover it, we should say legendary).
This lens is the next in line after the 50mm f1.2, 50mm f1 and then the (I can't believe it) 0.95 lenses, the last of which is still the world's fastest 50mm aspherical lens, outperforming every other lens in its class.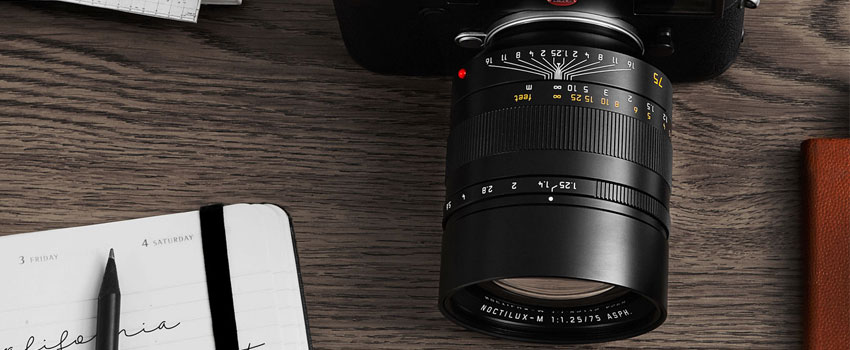 Not to be outdone, the new 75mm boasts the same top quality brightness and exceptional depth of field availability, due to its tiny 1.25 aperture. Perfect for portrait work, the background can easily be thrown out of focus to give fantastic clarity of subject and an almost 3D effect. Designed to fit on the Leica M series cameras and also the SL (adapter needed for the SL), this lens allows limitless creativity options for the discerning, serious photographer.
Not to get too boring, the lens has been designed with 9 elements positioned in six groups and has, not one but two aspherical elements, ensuring absolute edge to edge clarity and sharpness. Due to the floating element that is incorporated within the lens, the closest focusing distance is a mere 0.85m.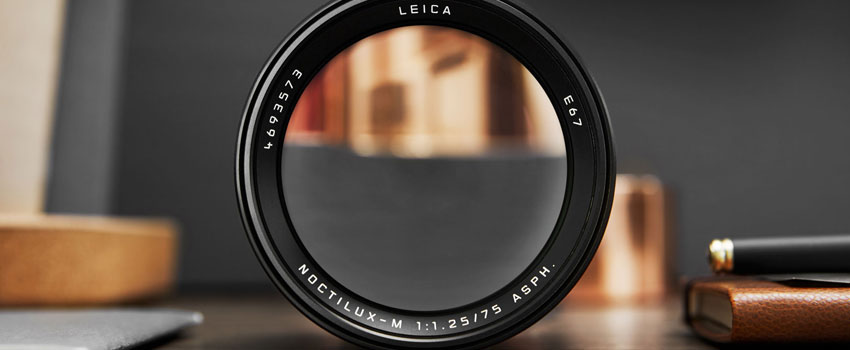 The bokeh of the lens is produced by the eleven blades (more than most) incorporated into the body, which give a beautifully round aperture thereby ensuring the best aesthetics in the out of focus areas of the image.
It comes complete with metal lens cap, tripod adapter, rear lens cap, soft nappa lens case and soft nappa case for the tripod adapter and we really can't wait to get our hands on one.