Interview with Sheffield photographer Graham Dunn
Photography is an artform that most of us have access to in one form or another. Whether it's snapping a quick pic on your phone or using the best camera, technology and lighting to orchestrate the perfect shoot, we have all given it a shot.
We wanted to connect with local photographers to shine a light on their craft, and learn about their path to photography, styles and explore their creative processes.
Also to help local people find local talent, we are interviewing amazing photographers, sharing their stories and art. Continuing our series, we have interviewed photographer Graham Dunn. Based in Sheffield, Graham left a career in medicine to pursue photography; he has been a full-time photographer since 2006.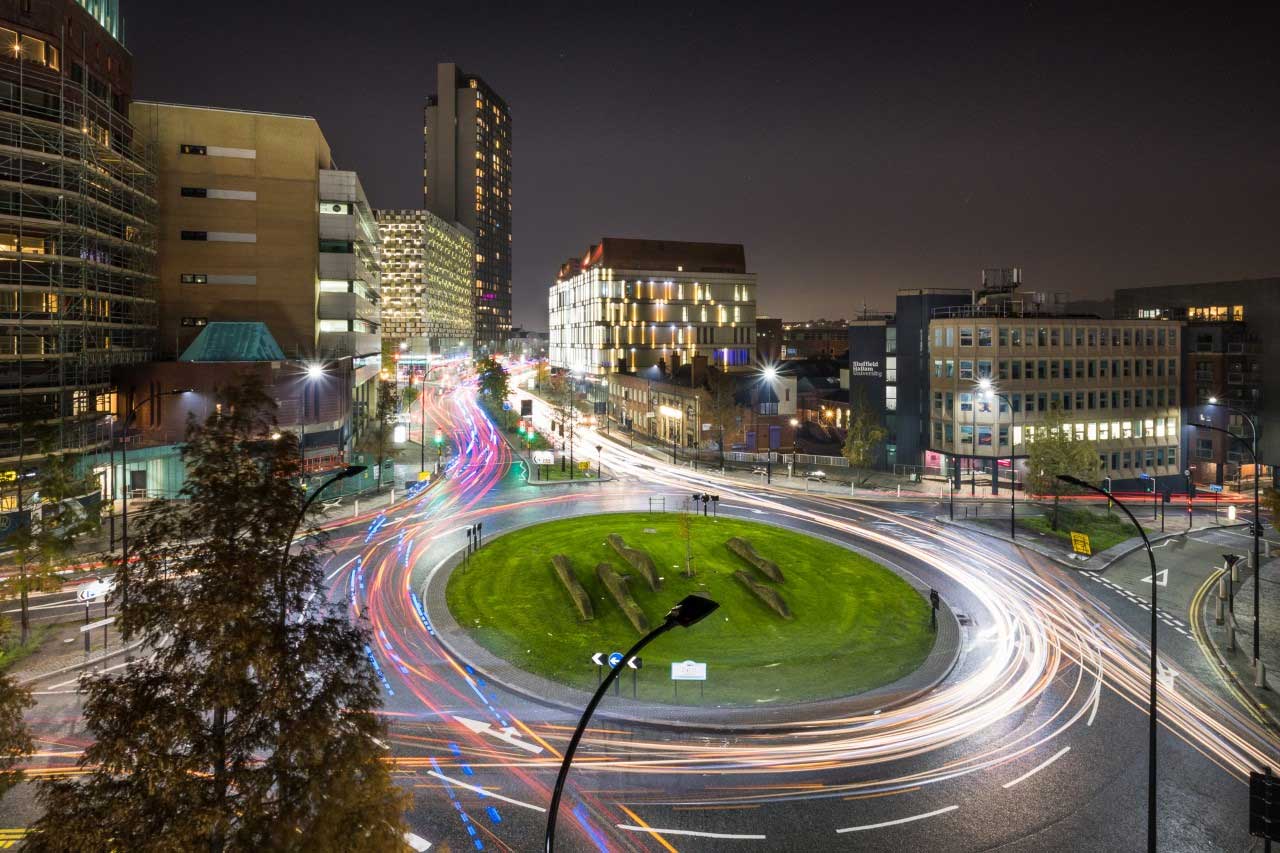 How did you get started in photography?
I've always loved capturing scenes and making images. At age 12 my parents gave me a great little film camera with a few manual functions. I loved experimenting with it on holidays and during trips away. Photography continued as a hobby from then on, but it was when the early digital SLRs came out that I rekindled my enthusiasm. My hobby grew into more of a passion, which in turn became a job.
How would you describe your photography style?
That's tricky to explain concisely! I'm fortunate to enjoy a number of different genres, which I guess will each have their own different style. My main passions are for landscape photography (both classic and urban), interior/architectural photography and portrait photography. It's great to have a range of interests/abilities as it makes for more interesting and diverse work.
Style wise, within each area, I try to create natural-looking, believable images which are 'my own' rather than carbon copies of other people's work. It's always more rewarding to find your own unique angle on a subject, whether that be taking familiar places in a less familiar way, or by researching your own viewpoint - putting that extra little effort often yields rewards.
Where do you find ideas and inspiration for your photography?
From everywhere! The more you keep looking around you and taking in your surroundings, the more you learn to 'see'. After a while, everywhere you look you start to see potential images.
Combine this with regularly delving into photographic books, magazines and online imagery and you will keep that inspiration/ideas cycle continually turning. That said, I think it is also quite normal to go through phases where it feels a little harder to make meaningful images, so don't be too harsh on yourself during those times.
What is your favourite image you've ever taken?
Ooh, that's tricky. I don't think I have a definite favourite, and it's something that seems to change over time. My feelings for an image are often wrapped up in my experience of the shoot and the conditions at the time, so it can be interesting seeing which of my images elicit the best responses from others!
One image I do enjoy revisiting is one of a small group of Early Purple Orchids in Cressbrook Dale. It took a fair bit of planning and persistence to capture them in the right place and right conditions as they are backlit by the morning sun, rising over a rocky prominence in the dale.
What is your dream shoot?
I've been fortunate enough to work with Moors for the Future recently, photographing beautiful moorland and peat bog areas, as well as documenting badly damaged areas of the landscape and the wonderful restoration work that is underway.
Being taken to some of the sites by off-road vehicles and even a trip in a helicopter made it all the more exciting! It has felt a real privilege to photograph that kind of work, so that's perhaps as close as I've gotten to a dream shoot!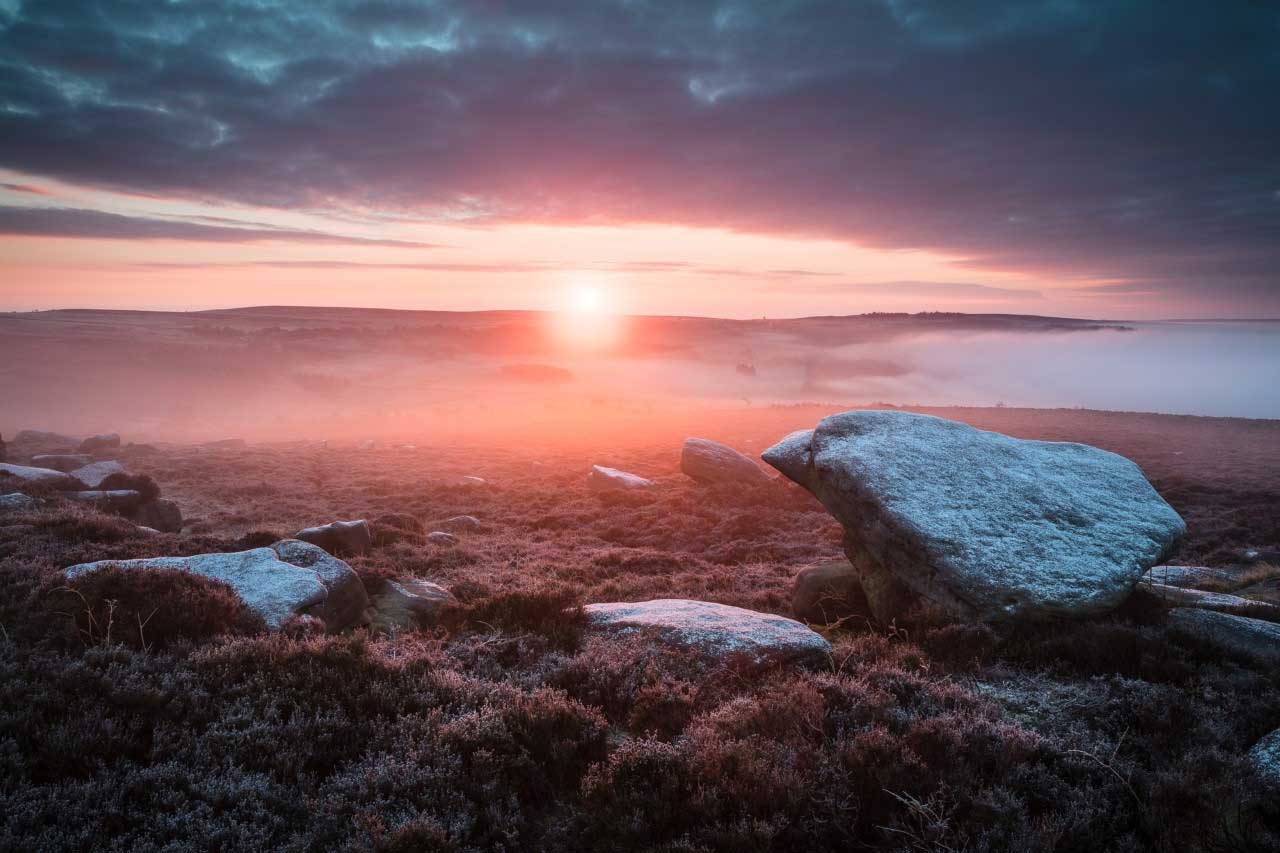 How to keep your photography fresh?
It's important to continually evolve and push yourself, keeping on top of new methods, techniques and technologies. Being self-critical is essential too in ensuring your work is always improving. When time allows, setting yourself personal projects can help with this too.
Do you have any tips for new photographers? i.e. business advice, camera tips etc.
In the early days, I tried to speak to as many photographers as possible. I was worried that they would be a closed group, not wanting to reveal any of their secrets, but I was pleasantly surprised and found it most helpful.
Investing in good lenses, whilst costly, is usually beneficial - though don't let this be a stumbling block, it is much more important to be able to use an average lens well than have a top lens but little clue what to do with it!
Be wary of social media! It is a great way to communicate and to promote oneself, but beware of taking too much notice of strong (and often unhelpful) opinions that other users seem keen to share from behind the protection of a keyboard - these can all too easily cause you to doubt your abilities and your confidence.
Unless on a directed shoot, take pictures for yourself rather than for an imaginary audience and especially not to try and please an overly-vocal social media crowd! Believe in yourself and go for it - good luck!
Thank you, for answering our questions Graham! We have really enjoyed learning more about you.
If you'd like to see more of Graham's work or find out how to hire him for your next project, you can find him on Instagram or on his website.