A Beginners Guide to Building a Photo Studio
A Beginners Guide to Building a Photo Studio
Maybe you own a business that does a lot of photography, or you're a photographer and you need a dedicated space to improve your offering.
Either way, you've realised a studio will benefit you. Read our how to set up a photography studio guide and find out everything you need to know about setting up your own studio.
Setting up your own studio can be a big investment. But having your own photography workspace brings a lot of benefits.
To name a few:
You will cut costs on renting out studio space and locations.
You won't have to travel as much.
You will have a dedicated space for storing all of your heavy and expensive equipment.
You have more time to set up your perfect photoshoot because you're not against the clock.
You can change your studio to match your style and the photos you want to produce.
You can use your studio as a stylish meeting place to impress clients.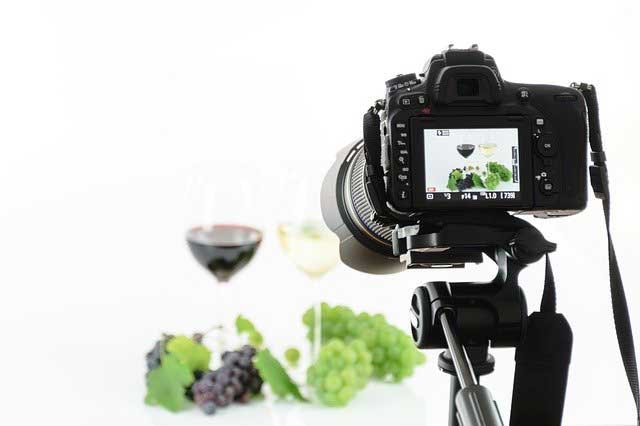 What is a photography studio?
Before you start building your photography studio, it's useful to know the definition.
A photography studio is a dedicated space for taking, developing, editing, printing and duplicating photographs.
Certain kinds of photography really benefit from a studio, such as portraits and headshots.
Studio photography is a big industry. Whether you're landing big corporate shoots, or taking headshots of actors, having your own studio space can really benefit your career.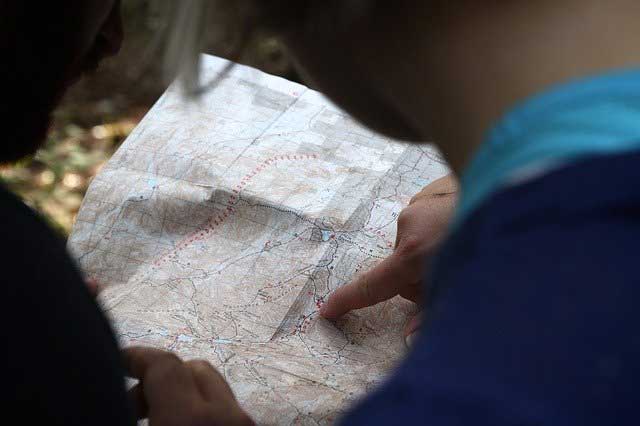 Location
A location with good transport links, i.e. near a train station, or just off the motorway is ideal. Convenient transport links make it easier for clients to get to you.
If most of your work is portrait photography, i.e. for actors, families, pets etc. a local place will be fine. But, if you do a lot of product or fashion work, a city centre location might be more suitable.
Another consideration is space. If you need lots of space, a studio out of the town centre will be cheaper, more likely to have parking and there'll be less tight roads. Making it easier for large vehicles to get to you.
If you're just starting out though, you can build your studio at home!
At its most basic, product photography doesn't have to take up too much room, as all that's required is a photo table or photo tent that can be put up and taken down depending on usage.
A spare bedroom, garage, or even a garden shed will work just fine.
For larger photos, like portrait shots, a larger room is better. From about ten foot square is good, as this allows the whole subject to be photographed and ensures that if you have a standard lighting kit, the image doesn't come out over-exposed, because of too much light.
It also means you can play around with the backgrounds, with regards to shadows and additional lighting units. The backgrounds are usually around a meter and a half if fully extended and from 1.3 meters wide at its narrowest, so not too huge.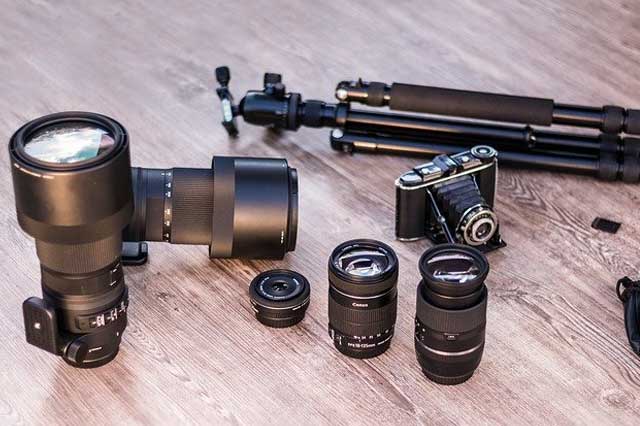 What equipment do I need for a photography studio?
Before you buy any equipment, you need to set goals. What type of photography are you going to be doing and what sort of jobs do you want to land?
Photography equipment is notoriously expensive, so you should only buy the equipment that you need.
Let's take a look at some basic equipment that will get your studio up and running.
Lighting
Generally, you will need additional lighting to give a really crisp, clean image.
If you're just starting out, one light and a reflector is enough. A speedlight, a strobe, or a large flashgun attached to your camera paired with a reflector like an umbrella will work fine.
If you want a more advanced lighting set up, you should get three lights so you can make use of techniques like a three-point portrait lighting setup.
Additional lights can be attached to tables, or are free-standing. Although the free-standing ones have large spreads at the base (stops them falling over) they can be folded down when not in use and the actual heads kept in a box in the cupboard.
Our DORR digital continuous lighting kit (https://www.harrisoncameras.co.uk/pd/dorr-digital-continuous-5500k-2x24w-lighting-kit_373425) is an ideal starter kit. This kit contains two x 1 24W bulb studio lights with stands, silver metal reflectors and covers.
Lighting modifiers
Light modifiers are tools to help you improve the lighting in your photos. They are useful for helping you achieve certain moods by highlighting important areas, softening harshness and complimenting your subjects.
An umbrella and a reflector are essential light modifiers for a basic studio, and you can add to these when you need to.
Flash trigger
A flash trigger will "trigger" your off-camera flash unit(s).
Off-camera flash helps you achieve a better image than using the built-in flash on your camera.
This is because the built-in flash usually sits very close to the lens. The burst of hard light this gives off can cause unsavoury lines or spots in your photos, as well as harsh light on your subject.
You need to ensure you buy a flash trigger that is compatible with your strobes and camera for it to work.
Light stands
Light stands hold your lights and other equipment in your photo studio. They are adjustable, and essential for achieving optimum lighting for your photoshoot.
You'll need one stand each for every light and flash unit that you are using on your shoot.
Backdrops
Backdrops are essential for filling the background of your photos and achieving a professional look to your images. For a basic studio setup, a paper, textile, or simple collapsible backdrop will work just fine, and they are relatively inexpensive.

Camera
The most important piece of equipment in your photo studio is your camera! We offer a wide variety of new and used cameras, so no matter your level of experience or budget, we can help you find the right camera for you.
There are many different niches within studio photography. For example, you might be a portrait photographer, a product photographer, or a fashion photographer.
Whatever your niche, you need to decide which camera has the best features that match your needs.
Moreover, a great camera is useless without a great lens. Just like selecting a camera, you need to decide which lens sizes will best help you achieve the images you want.
Tethering with a computer
Tethering with a computer allows you to instantly review and edit your photos on a bigger screen than your camera. This is not essential, but as well as being convenient, it helps you instantly see whether you're happy with your photo. Reducing the chance that you'll spot something you don't like when you're editing later.
Extra memory cards & Hard drives
The last thing you want on a photoshoot is to run out of storage space. So make sure you always have extra memory cards and hard drives to keep your storage space free and your hard work backed up.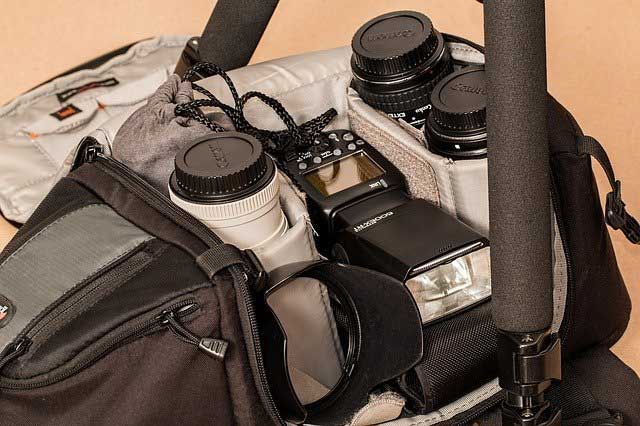 Extra equipment
Storage
Don't overlook storage space in your studio. When you start acquiring more equipment, your studio can easily get messy very quickly. Cupboards, trolleys, wardrobes and wall hooks are all worth investing in to help you free up floor space and keep your equipment neat and organised.
Props
Props are essential in your photography studio. They can help your models feel more relaxed, or they can really help your product photography pop. They're cheap too, keep your eye out for great cheap props in places like charity shops and car boot sales. Mirrors, toys, furniture and other household items make great props.
Power Extensions
With all those lights and electrical equipment, you'll need a lot of plug sockets to power it all. Your studio must have a great supply of electricity, or your shoots won't work. Lots of built-in plug sockets are also ideal. This will reduce the chances of people tripping over the extension wires.
Furniture
You want to make your clients and visitors comfortable in your studio, nice furniture and a nice environment can help people feel more relaxed and your photos could benefit from this.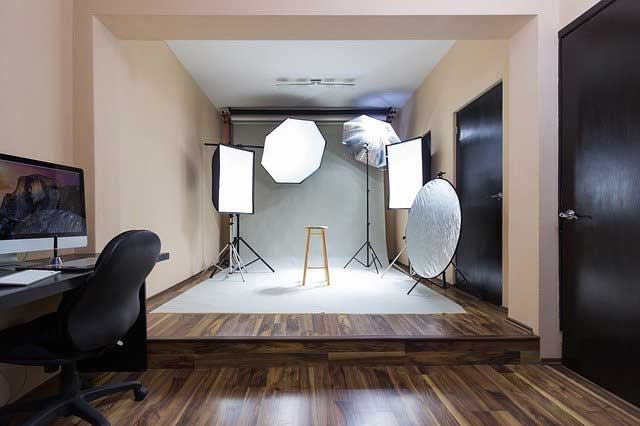 Interior design
Your studio should show your clients you're a professional. It should be attractive and welcoming to make your clients confident in your work.
It should also be set up with items and props that match your style of photography and enhance your work.
If you take a lot of food photography, a kitchen/dining area is a must.
If you are a portrait photographer, you may need a different selection of backdrops and props depending on the images your client wants.
You also need to consider the colours and textures of the room. The design of the floor, walls and ceiling all need to be considered to support your style of photography.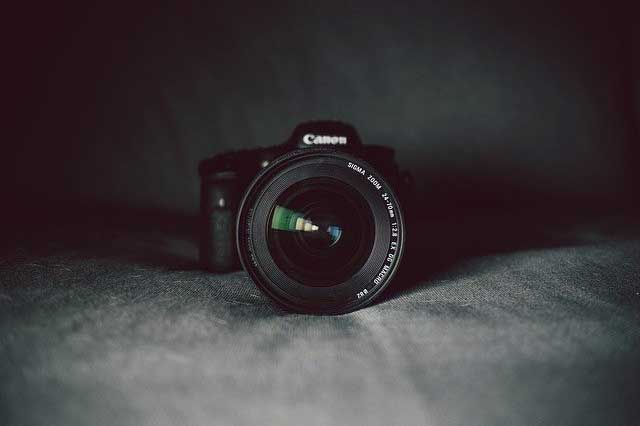 Having your own studio is a great way to attract new clients and refine your photography style. If you're looking to get started in photography and need help choosing the right camera or equipment then why not visit our Sheffield store or contact us via live chat or email to speak to a member of our team. We have a huge range of world-class camera equipment to get you started. The prices are great too! Find out more today.