Description
Sony RX100 VI has all the features to capture the perfect photo including a 24-200mm lens, the worlds fastest autofocus, superfast continuous shooting, 4K video and pro-level operability. All this in a small compact reboost body.

Zeiss Vario-Sonnar T 24-200mm f2.8-4.5 lens
This newly developed lens has been created to deliver maximum resolution and clarity across the entire focus range on the Sony RX100 VI digital camera, correcting for spherical, coma and chromatic aberrations. It has 15 elements in 12 groups providing outstanding super high-quality photos over a large zoom range – all in a compact design. All the lens elements on the RX100 VI, including four advanced aspherical and two Extra-low Dispersion glass elements work in perfect unison to capture pin sharp images across the entire zoom range. This new lens will deliver large apertures, even at 100mm / F4 and 200mm F4.5.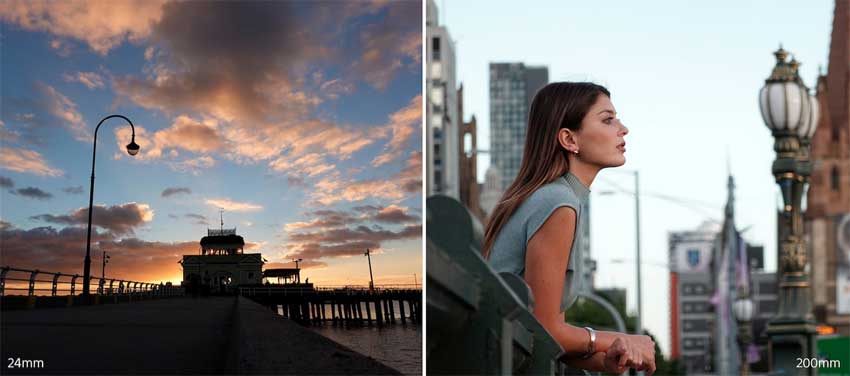 1.0 Type CMOS Sensor & BIONZ X Image Processer
The 1.0-type CMOS sensor in the Sony RX100 VI has an innovative stacked structure, to increase its processing speed. The back-illumination technology increases the light collection to provide the wide sensitivity range of 80-12800 ISO while reducing noise. Advances in the BIONZ X processing algorithm contribute to higher perceived resolution and low noise levels as well as more accurate face and eye detection. Improved image-processor speed also enables faster AF/AE detection.

Superfast AF System
The Sony RX100 VI boosts the world's fastest AF at just 0.03 seconds. Not only is this the fastest AF but also has fantastic tracking capabilities and contrast-detection with a very high degree of accuracy. 315 focal plane phase-detection AF points covering 65% of the image area – using this large and highly dense setup delivers sharp images even when photographing distant and fast-moving subjects, even at the edge of the frame. High-density Tracking AF Technology in the RX100 VI camera is very useful when your subject is moving around and changing directions rapidly. It will concentrate the AF points where the action is taking place – your fast-moving subject.

24 fps Continuous Shooting
Never miss a moment the RX100 VI's very impressive 24 frames per second shooting, and AF/AE tracking. Capture every moment when it matters the most - upto 233 contionuous shoot / 24 fps.

4K Videos
Capturing 4K movies with HDR, High Dynamic Range, will produce movies with a wider range of colour and brightness. The new Sony RX100 VI certainly delivers for the ever more demand videographers of today. Using fast hybrid AF makes full use of the wide-area phase-detection AF coverage, providing extra smooth, & fast autofocus. Add your own torch to your movies with the adjustable AF speed setting.