Description
Capture your world, share your vision
Superior image resolution and natural-looking textures
The APS-C sensor uses copper wiring for better conductivity and enhanced circuit processing to help optimise light-collection efficiency. Working together with the latest-generation image processing engine, this enables opitmal image resolution and natural-looking textures.
Capture the moments that mean the most
Capture special moments and portraits to remember and share. Thanks to stunning image quality and speed based on technology developed for our full-frame models, you can leave the hard work to the camera. The α6100 ensures you'll never miss an instant.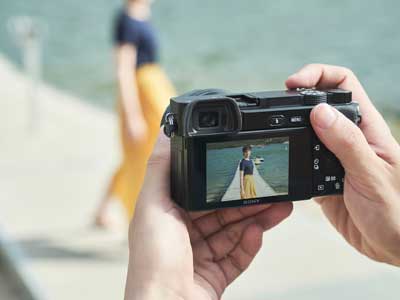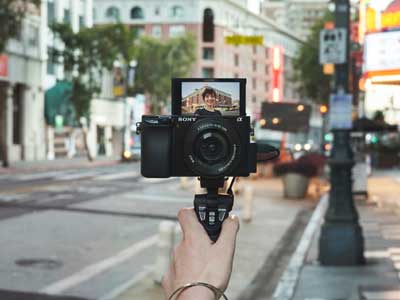 Follow your subject with reliable precision
Keeping active subjects in constant, steady focus is absolutely vital to capturing every important moment, whether you're covering a sporting event or documenting everyday life. Sony's sophisticated AI-based subject-tracking algorithms won't let you down, processing massive volumes of spatial data at high speed and in real time.
Wide AF area, super-fast acquisition speed and persistent tracking
The camera's wide AF coverage is based on detailed arrays of 425 phase-detection points and 425 contrast-detection points, for greatly increased detection accuracy. Quick performance from the latest-generation processing engine helps achieve a remarkable 0.02-second AF acquisition speed, while advanced algorithms work to accurately predict your subject's future location.
Fast continuous shooting at up to 11 frames per second, with AF/AE
Impressively speedy internal processing and the high-capacity buffer memory mean you can fire off continuous shots at up to 11fps with after-view or 8fps for real-time preview, with minimal display lag. You can take around 77 shots in JPEG (Standard) format in one continuous burst.