Description
The LEE Filters range of Neutral Density (ND) Graduated Filters enable the photographer to selectively adjust exposure across the frame without affecting colour balance.
They are almost an essential in modern landscape photography on both digital and film cameras. They come in a range of strengths denoting the light stopping power of the filter and a range of gradations between the dark and clear areas of the filter.
Together these enable light control and creative flexibility in a wide range of situations.
Soft Neutral Density Grads
Gently balances exposure when there is no definite transition between sky and foreground, for instance woodland, mist & interiors.
Medium Neutral Density Grads
Filter the sky with minimal impact on the land. Ideal when elements like rooftops and mountains protrude into the sky.
Hard Neutral Density Grads
Perfect for horizons, or any hard transition between the sky and land. Gives great control over the exposure.
The Lee Filter System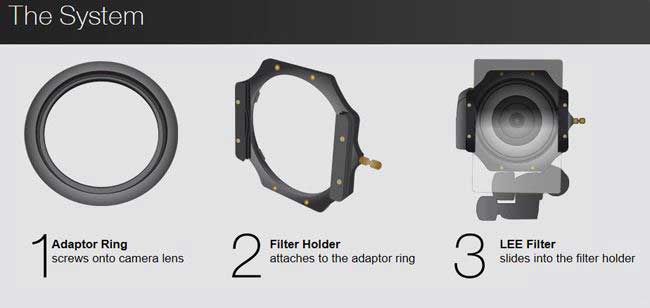 Please Note: the Lee SW150 Filter Holder & SW150 Adaptor Ring is needed to use the system (Sold separately).