Description
The PT100 Power Bank offers high-capacity 10000mAh charging via two USB outlets. Charge your smartphone and tablet simultaneously and quickly. Use your PT100's handy LED flashlight to light up your mobile life!
Portable Easy-Grip Design
A streamlined easy-grip design allows you to carry the PT100 easily whilst charging at the same time.

Worry-Free Continuous Charging
No need to worry about running out of power when you're on the go! The PT100 comes with a whopping 10000mAh charge capacity – enough for up to 3.7 full charges for an iPhone, and charges for an iPad Mini.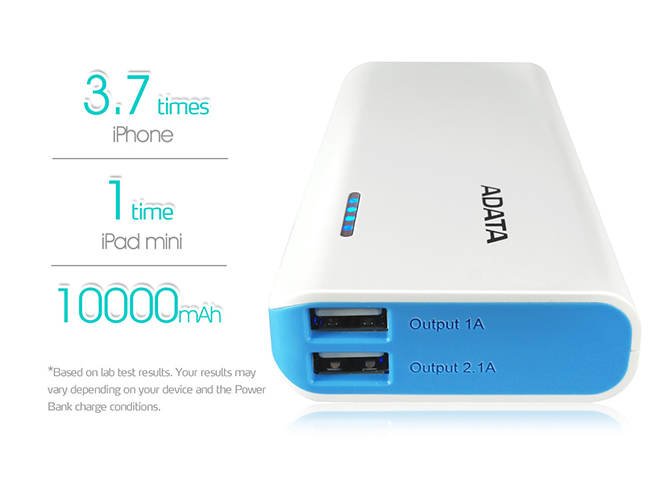 Auto On-Off & Synchronous Charge / Discharge
Whenever you connect your device to the PT100, it automatically begins charging without needing to press a button. When charging finishes, the PT100 automatically shuts off. With synchronous charging and discharging, your PT100 provides a even quicker charge.
4-Mode LED Lighting
This power bank also works as an LED flashlight with 4 lighting modes. Simply press and hold a button for 2 seconds to turn on the light and press it quickly to switch between flashlight modes.
LED Power Level Display / Smart Energy Saver
An LED power level indicator shows how much power remains in the PT100. Automatically turns off when disconnected from your device, when the device is fully charged or when idle for 20 seconds.