in-Store Offer: Manfrotto Deal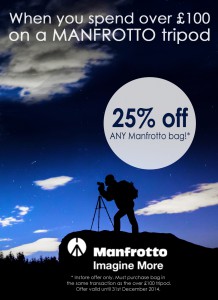 This is an in-store exclusive offer.
To get 25% of ANY Manfrotto bag, all you need to do is pop in store and purchase it at the same time as a Manfrotto tripod over the value of £100.
This is the perfect opportunity to get yourself one of the more expensive bags in the Manfrotto range for 3/4's of the price!
Check out the Manfrotto Range here