Our three top tips for summer photography
With summer (in theory!) fast approaching, we decided it was about time we shared some of our top tips on how to still take sterling photos throughout the summer months.
The warm weather can pose a number of problems for amateur and professional photographers alike, but it has some pretty awesome benefits too. Follow the guide below to really make the most of the coming months.
1. Set your alarm clock
One of the best things about summer has to be the early sunrises. Gone are the days of getting to work in the dark and leaving in the dark and even better, photography enthusiasts everywhere can breathe a collective sigh of relief knowing that we have more hours in the day to shoot, too.
This means one thing and one thing early - to make the most of the weather, set your alarm clock! At its peak, the sun can rise at 4.30am in the summer which may mean sacrificing a bit of sleep, but we promise you it'll be worth it.
We would recommend planning in advance where you want to shoot. Anywhere near water can be incredible for really catching the early-morning colours and reflections. Experiment, and have fun with it - just don't forget a flask of coffee!
2. Make the most of the harsh lighting
During summer the sun is at its peak between 12-3pm which, in turn, creates very bright, harsh lighting to photograph in - yet surprisingly this can be used to your advantage.
The light creates very short shadows so is ideal for shooting cityscapes and structures. There is nothing quite like a dramatic building offset by the clear, blue sky so try experimenting in the nearest town or city to you.
Similarly, if you are shooting with people, try using the shadows to your advantage to create interesting silhouettes like in the photo below. Using shadows to create striking silhouettes can work wonders too.
As always, when it comes to photography, it's all about experimenting and seeing what works well. Don't be afraid to make mistakes!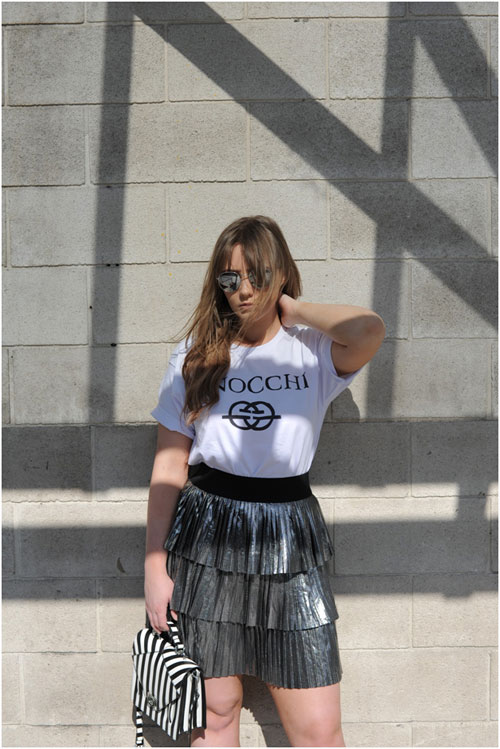 Photo credit: Christopher Carter, Barton Chase Media. Model, Hannah McCreesh
3. Use a polariser
For those who aren't familiar, a polariser is a type of optical filter that allows light waves of a specific polarisation through, whilst blocking others.
All this means in practice is that blue skies can be darkened to draw attention to white clouds, reflections can be reduced, and the effects of glare and haze can be reduced, too.
To get the most benefit from using one whilst taking sky photos, be sure to keep the sun on one side of the camera. Similarly, you may need to use a faster shutter speed as polarisers cut two stops of light.
They're a really handy little piece of equipment and won't set you back a great deal - they start from just £11.95 in our online store. Why not try one and see what a difference it makes?
So, there are our three top tips on how summer photography. As always, we'd love to see the culmination of your efforts, so why not enter our monthly photo competition?