Photography in 2020 - Interview with Barton Chase
After the many trials and tribulations that we navigated in 2020, we saw many industries begin to struggle. Unfortunately we saw photographers and videographers all around the world struggle and lose work.
We wanted to shine a spotlight on the creative people we admire and help them connect with local people. In the hope they can have a more prosperous year.
This week we are talking to Sheffield based photographer, Chris aka Barton Chase, who specialises in portraiture.
How did you get started in Photography?
I got started in a less than expected way, I had broken up with a girlfriend and she started dating a photographer. I used a relatively new tool called Facebook to check out what she was up to after we broke up. As it happened though I fell in love with her new boyfriend's work and wanted to do something similar myself, so I started taking pictures on a camera phone.
My Mum and Step Dad noticed my new hobby and bought me a compact camera Christmas and I sort of moved on from there.
Can I give another less creepy answer?
Rather than spying on my ex (admit it, we all do it just after a break up!) ... Actually in thinking about it my second answer isn't much better.
A friend of mine was the manager of a Weatherspoons and he knew I liked to take photos so asked me to cover the Freshers promotional day at his pub. I was absolutely terrible and the shots were awful, but I was genuinely able to say I had done a shoot for Weatherspoons which impressed future prospective clients.
The old adage of fake it till you make it I suppose… I used that example until I genuinely had enough big names to use without resorting to a rather poor shoot.
So there you go… I got into photography for creepy reasons and kick started my career by being a touch liberal with the truth about a Weatherspoons shoot.
How would you describe your photography style?
I suppose I have a style as a photographer but not sure about my actual photography.
There is a queue of talented photographers around that can do exactly the same thing as me. So for me it's important to make people feel as comfortable as possible and make the shoots fun. I know that 90% of any portrait shoot is down to the person posing and not the photographer.
I mean sure, I can adjust for the light, position and such but when it comes down to it I basically press a button. Most of the work done in the shot is due to the person trusting me with their image.
I have been blessed to work with some truly wonderful people and I am totally aware that they are what makes the image.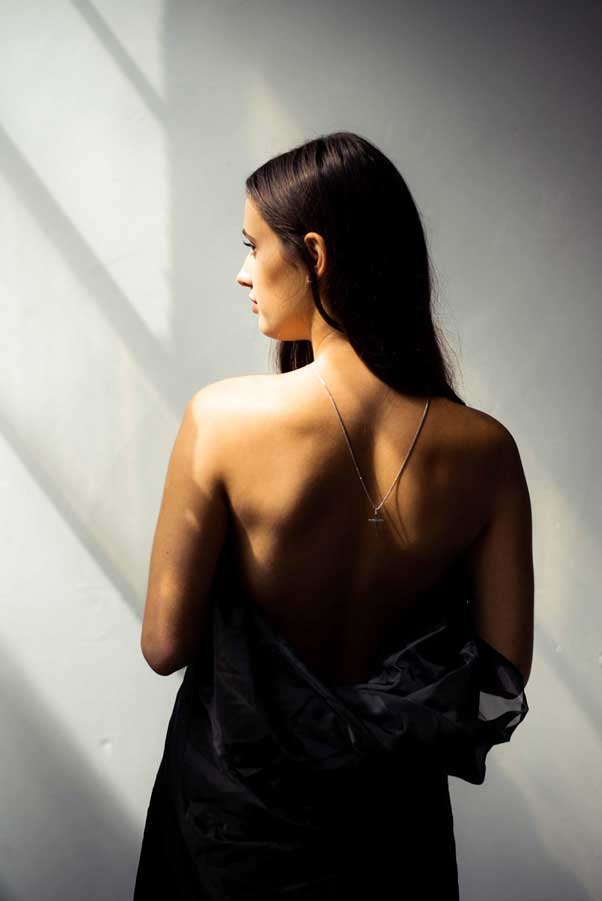 Where do you find inspiration for your Photography?
Oooh … One I can answer.
Cecil Beaton.
This dude was doing the kind of wonderful things back in the 20's that most photographers still aspire to do today. He is my all time photography hero (although from what I understand, he wasn't the most pleasant of people).
I also have fondness for a photographer called Frank Doorhoff and he does some wonderful talks that you can find on Youtube. It's really worth checking him out, as he gives some really good advice.
If I ever get inspiration myself it is normally first thing in the morning (I get up at 4:27am each morning). In fact if I do have a good idea it is normally before 12pm and after that I get terrible ideas.
I also used to have a notebook by the bed in case I was inspired during the night. The last entry was a few years ago and it read: "Someone standing on a chair in alleyway".
Still not done that.
What is your favourite image you've ever taken?
I don't think it's my favourite image artistically or commercially but I do love it. Johnny Nelson (current Sky Sports 3 boxing pundit and longest reigning world cruiser weight boxer) was having a documentary filmed and I was doing the stills.
He was taking a sip of coffee and the interviewer asked him a question and I caught the moment he glanced up thinking of how to answer. Listening to him speak with both passion about boxing and growing up in times where racism was more rampant was fascinating.
I think it's the closest image I got to capture that intensity of his memories as he thought upon his answer.
But my personal favourite I am really unsure… it's probably a four way tie with Katie's back shot, Oliver's zany portrait shot, Martyna in the oversize man's suit or Emma in the chair.
This could change tomorrow but the above remain my favourites.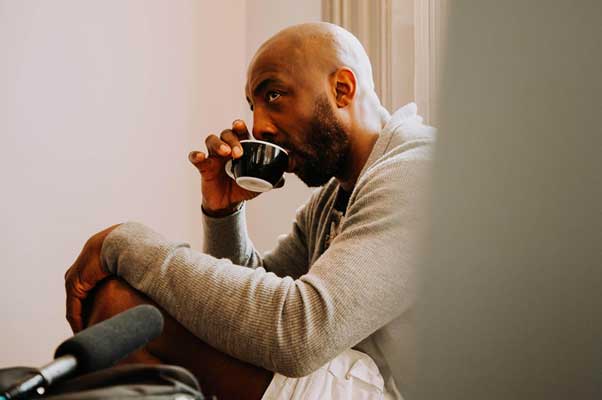 What is your dream shoot?
Now that is an interesting question as I only thought about this recently. Without getting too much into politics I don't like Donald Trump.
But I took a look at his official presidential photography portrait and it's terrible. I would love to do a Presidential portrait though. I would have loved to have been able to photograph President Obama or Clinton.
Failing that… George Clooney. Perhaps Mr Clooney could run for President one day and I could kill two birds with one stone...
How to keep your Photography Fresh?
I fancy being controversial here.
I don't actually believe that you need to keep your photography fresh, keep improving definitely, but not keep it fresh.
You can drive yourself insane trying to find new ideas and I personally think it's much better to improve on what you have already done.
I more often than not walk away from a shoot thinking "I wish I had done that differently" and so I may do it again but improve on what went before.
I mean… You can always find a new location, a new prop for the studio or come up with a great idea. But I honestly believe that improving is far better than constantly searching for the new idea. The new ideas will come but concentrate on improving rather than constantly reinventing yourself.
I see myself as an about average photographer, not great but not terrible. But I do one day want to be a great photographer and even if I don't make it I want to constantly improve and let the fresh ideas happen occasionally rather than focus on finding them.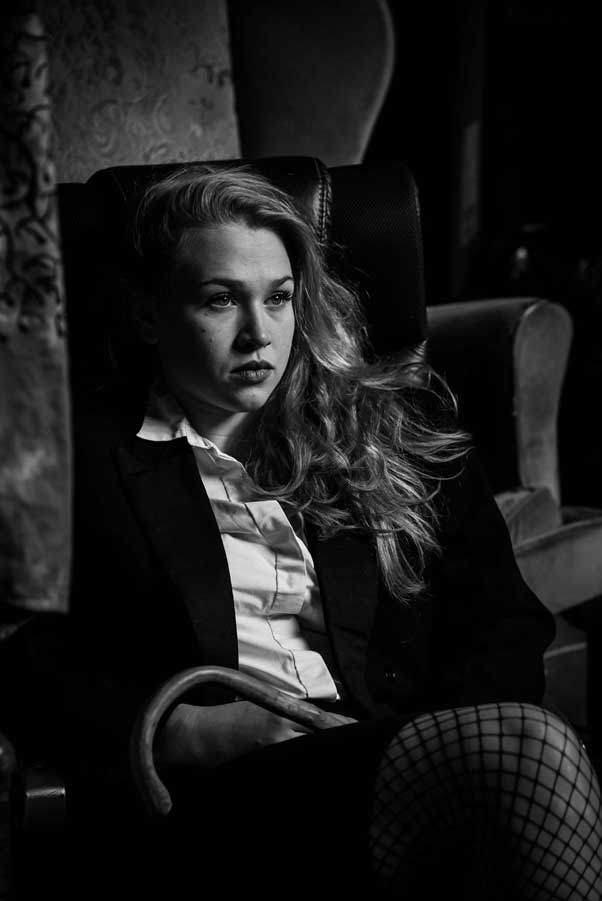 Do you have any tips for new photographers? i.e. business advice, camera tips.
Give away my secrets?!
Kidding.
First thing is that a Photography business is a business. You can be the best photographer in the world and no one will hire you if they do not know about you. I still dedicate a good amount of time researching ways I can promote myself so I would advise you to do a lot of research into the business side and marketing yourself.
Let me tell you a little secret.
I made a very early decision that I did not want to do weddings. The last wedding I did I happened to spot two familiar faces outside the registry office. I thought they were waiting for their own shoot… It was not until I spotted them each week that it dawned on me they were there in the hope the booked wedding photographer had failed to show and that they could swoop in.
Wedding photography can be cut throat.
My best advice is something I only learnt really recently and that is whatever you do, you need to say to yourself first "I am prepared to fail".
Failure is nothing to be scared of.
Either way if you are scared to start so never do or devastated by something you put so much work in never taking off you must be prepared to carry on.
And it will not always be a failure.
I would really like to finish on that note with a quote if I may …. Its from a theatrical background again.
"Oh foolish jester learn thy craft, the clown must cry so that others laugh"
Photography is a very hard industry to get into and there can be tears along the way. You have to keep working at it and remember always that your ultimate goal is to produce images that people treasure.
You need to work hard to get the results.
The most wonderful thing in the world to me is showing someone a photograph and seeing their eyes light up with delight and sometimes tears of happiness.
For me it's what being a photographer is all about, making people happy.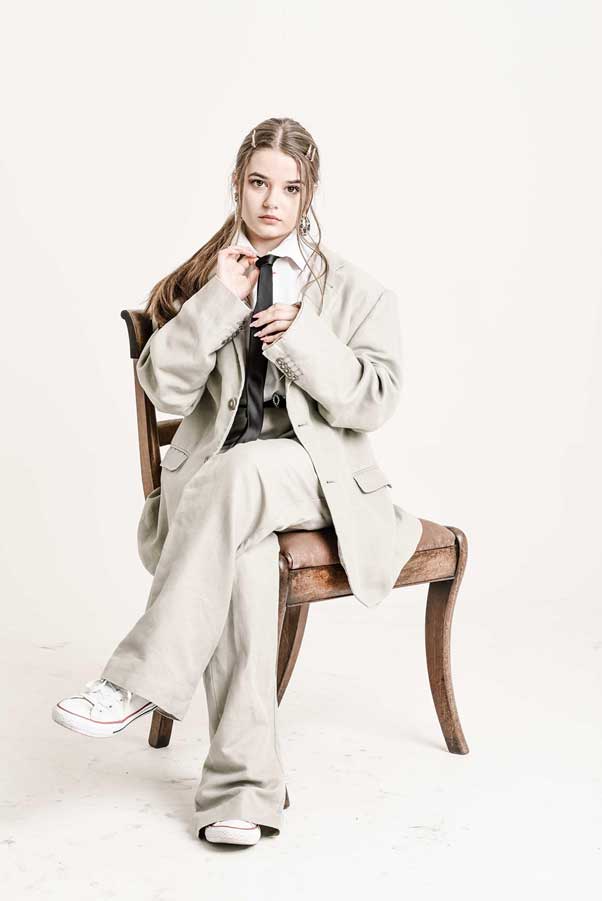 Thank you, for answering our questions Chris! We really love your photography and your answers!
If you'd like to see more of Chris' work or find out how to hire him for your next project, you can find him on Instagram or on his website.