Sony World Photography Awards - Worth A Visit?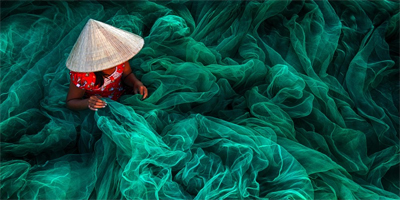 If you are a keen photographer and hopefully you are because you are reading this, then the Sony World (yes World) Photography Awards are being announced this week, with the winning photos being exhibited at Somerset House in London from the 21st onwards.
Now I know what you are thinking, it's a long trip down to London, the hotels are expensive and is it really worth it; well, if you have been lucky enough to see the Astronomical Photo Awards and the Wildlife Photography Awards, then you will know it is really well worth the effort and for added incentive Sony are offering concessions to visitors. Of course if you are lucky enough to live close by, then there is absolutely no excuse.
As if that weren't enough, Sony have also arranged an exhibition of photos from the great documentary photographer Martin Parr, some of which have been collected by the Tate and the Pompidou Centre, so well worth a view.
We are never too old or clever to learn, so to see photographers that have committed so much time to their art is a real joy and helps improve our photographic technique. You can marvel at the framing, perseverance or just at the sheer beauty of the images as each one will be worth a 'stand and stare' moment. It's also great to encourage youngsters as they start out on their photographic career.
If you are anything like me, then photographs are a really exciting form of imagery, as it freezes a moment in time and this can speak volumes. This is particularly important in documentary photos, as often the single image makes us think more about the greater issue that it is documenting.
Take the kids and Granny for a superb afternoon out and catch an ice-cream on the way home for added pleasure ........... Why wouldn't you?