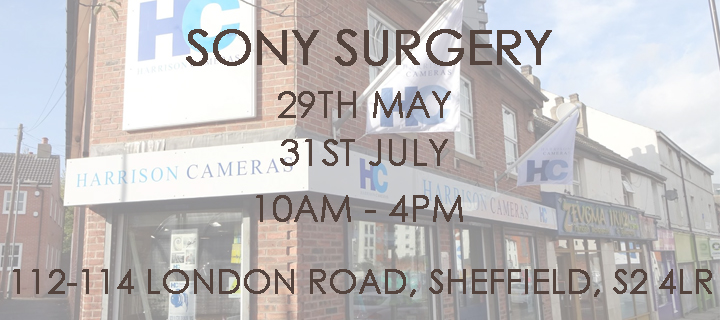 If you are a Sony camera user or are thinking of becoming one, this is the perfect opportunity to get expert advice on Sony cameras and accessories.
This is a free event which will run from 10am until 4pm at Harrison Cameras store on London Road, Sheffield on Friday 29th May and Friday 31st July. You are welcome to show up any time between 10-4 on the day to get advice about your Sony Camera or camera accessories.
Mike Tudor from Sony will answer your questions and offer you advice about the entire Sony camera range.
Harrison Cameras, 112-114 London Road, Sheffield