Canon Macro Day - Tuesday 8th December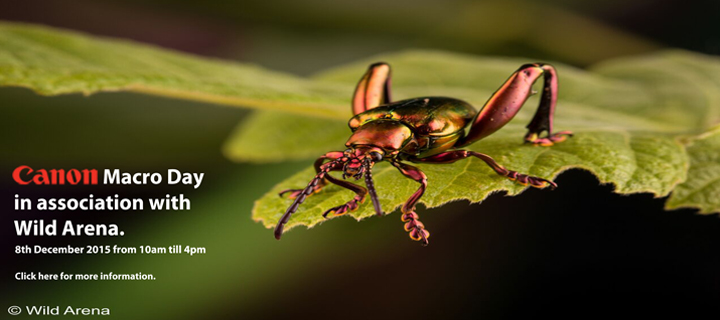 Canon Macro Day – in association with Wild Arena. No booking required, please pop down for a bit to speak to the guy's from Wild Arena. They can talk about Macro photography as well as Video. We will also have the new Manfrotto Digital Director on display to use! Canon and Manfrotto will have representatives present to answer any of your questions and are there to provide tips and skills to be learnt. Take shots of the subjects that Wild Arena bring along for the day.
There will be exclusive offers from Canon and Manfrotto on the day. Starting from 10am til 4pm on Tuesday, the 8th of December.
We hope to see you all there!
This event is being held at our Sheffield store: Harrison Cameras, 112-114 London Road, Sheffield, S2 4LR